The Most Economical Way to Process Tailings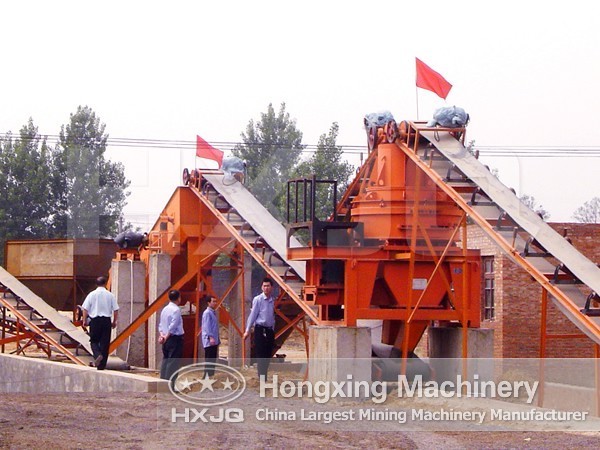 Tailings are waste slag discharged after ore beneficiation. They are often discharged with slurry and form a tailings pond gradually. The tailings pond covers a large area and the beneficiation reagent will infiltrate into underground, which will cause great pollution to environment and underground water. So it is very crucial to handle tailings well.
Currently, the most commonly used tailings handling method is to be filling materials of mining goaf underground. Or some methods will put soil on tailings to make field, plant crops or trees. In fact, the most economically beneficial treatment is to adopt tailings to make sand and construction materials, for example, the tailings after processing can be used as raw materials of cement, tiles, aerated concrete, refractory materials, glass, ceramic, concrete aggregate, etc. In addition, it also can replace some artificial sand and be used in concrete making, road construction and pavement materials making.
The tailings should be crushed first and separate the materials with suitable granularity. The tailings are slurry, so its moisture content is very high. To crush them directly is difficult, so they should be dried first.
The tailings after drying are easy to be processed. The main equipment of tailings sand production line includes: crusher, sand making machine, feeding machine, vibrating screen, etc. Generally speaking, tailings should be coarsely crushed by jaw crusher, then finely crushed and deformed in sand making machine until the products are within 0-5mm. Hongxing Machinery already has decades of years' history in sand production line field. So we have rich experience in sand making and construction wastes proposal. In addition, Hongxing Machinery provides quick-wear parts like hammerhead, jaw plate, lining board and other parts.
No matter the tailing resources with components or without components, they all can be used to make sand. The artificial sand is 60 yuan per ton normally, so it is the most economical and reasonable method to process tailings compared with landfill and other methods.
Prev Article: The Underfiring and Overfiring Phenomenon of Lime
Next Article: The Correct Developmental Way of Sand Production Line Industry