Details for Hammer Crusher Routine Maintenance Shouldn't Be Ignored
Hammer crusher is suitable for the fine crushing operation on medium-hardness and fragile materials in mining, coal, metallurgy, building materials, highway, cement and other departments. This machine has many virtues of simple structure, big crushing ratio, high production efficiency and capable of both dry and wet crushing. Hammer crusher is one of the crushing equipment that has significant advantages. Its superiority relies on its unique core principles. But if leaving the follow-up maintenance, even the hammer crusher can not keep these advantages all the same in the long term.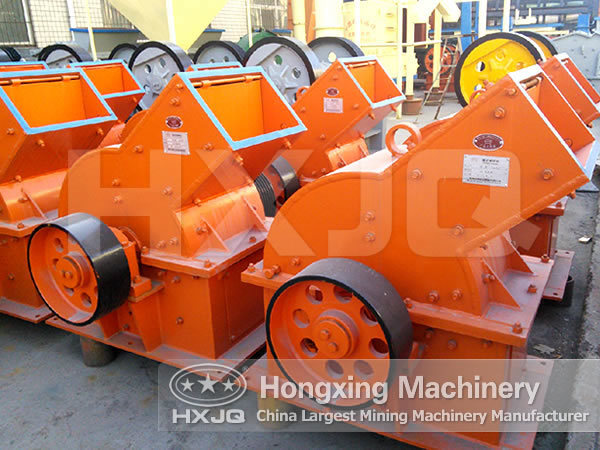 Therefore, the details for hammer crusher routine maintenance should not be ignored. Due to the long-time running of the machine, some important parts will be worn out, which causes the equipment power to decline and energy consumption to rise, so the users should make a complete maintenance on the hammer crusher to keep its superiority. For hammer crusher maintenance, users should pay attention to the following matters.
1. When choosing equipment, users should be aware of the features of the materials to be broken, and then combine their own breaking requirements to choose the most suitable crusher model.
2. Before starting up the hammer crusher, users should check all the moving parts to ensure they are in good condition.
3. During the operation process, users should regularly check the condition of all the lubricating points and add lubricating oil for bearings at regular intervals. Note that excess engine oil will submerge the bearing, and increase resistance; Otherwise, it will be unable to play a part in lubrication and sealing, finally affecting work efficiency.
Prev Article: How to Remove Rust for the New-Type Sand Making Machine?
Next Article: Why Choose Rubber Spring for Vibrating Screen?