The Advantages of Wet and Dry Type Ball Mill
Ball mill has wide applications in cement production line, ore beneficiation line and fly ash production line, which is the key equipment for materials to be smashed after crushing. Ball mill is widely used in cement, silicate products, new construction materials, refractory, chemical fertilizer, black and non-ferrous metals, glass chinaware and other production industries. It can conduct dry or wet grinding for many kinds of ores and other materials which can be grinded. This passage mainly introduces the advantages of wet and dry type ball mill.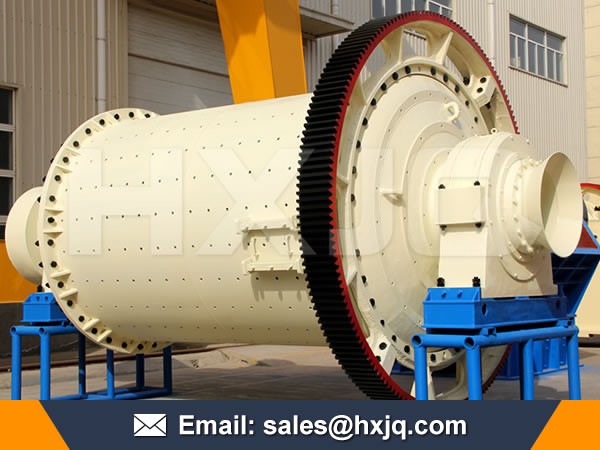 The investment of wet type ball mill is generally lower than the dry ball mill. Under the same conditions, the general investment of wet ball mill grinding process is almost the same as the common milling process. Dry type ball mill must be provided with a wind path system and a lot of auxiliary equipment, but the wet ball mill has less auxiliary equipment, and its material transport device is relatively simple, so the investment is about 5%~10% lower than dry ball mill. Wet ball mill itself requires higher power than dry ball mill, but the power of dry-type ball mill with wind path system consumes much more energy than wet ball mill.
There is a strict requirement for the moisture content of dry type ball mill. When it has much clay content, the water content should be below 49%; little clay content is about 5% water content, which does not have too much impact on the production process. When the water content is large, it will cause the decrease of discharge amount or even the stop of the discharge process. In order to reduce the moisture content, we have to increase the hot air facilities, thus, the investment and production costs of ball mill will be increased. The wet type ball mill can handle high quality ores with high water and mud content. When separating low-grade magnetic iron ore, wet ball mill is easy to obtain any of the required size, and it can be adapted by magnetic separation. For the continuous working dry ball mill, due to the influence of humidity in the ore, the ore and lining surface will form a thin material layer, and thus the energy consumption of per ton ore is 25%~30% higher than wet type ball mill.
Hongxing Machinery is a professional manufacturer of ball mill with various types, such as cone ball mill, chinaware ball mill, energy saving ball mill, overflow ball mill, etc. If you want to know more details, please leave us a message or send emails to us!
Prev Article: Hongxing Rotary Kiln Has Different Process and Value
Next Article: Hongxing Sand Maker ‎Ushers in New Opportunities