Roller dryer/Drum dryer
The roller dryer is one of a kind of rotary drum dryer .
The roller dryer is specialized in drying wood sawdust. It is a joint-stock of drying and cooling. Compared with the ordinary dryer, it can save the energy and the drying costs maximized. It is widely applied to the large particles of sawdust, lees, rice husk and other industries and a large proportion of dry materials, such as ore powder and coal.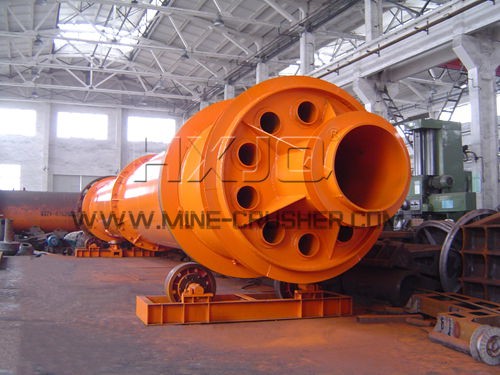 It adapts the combustible gas as a heating source. The drying is divided into two parts, namely: the drum parts and the department of coiled pipe. The drum parts is the inner drum and the outer two layers of insulation. The inner drum contains three helical segments, which can make the materials move evenly known as the frying heating. And the the department of coiled pipe uses the heat secondly. It induces the draft fan negative pressure to push the materials into the spiral separation and achieve the drying effects. The tumble dryer uses the drum and the copy board structure. When the materials enters into the cylinder, they continue to be scattered under the role of the copy board. Then the surface of the particles are fully in contact with the heat and achieve the best drying effect. Then the process are finished.
It mainly consists of rotary body, lifting plate, transmission device, supporting device and seals and other components.
It has the following advantages
:It has the reasonable structure, well-made, high output, low energy consumption, and the easy operation. The machine can also be applied to the production of compound fertilizer, and dry the certain humidity and particle size fertilizer. It can also be used for the drying of other materials. The distribution and angle of the aircraft lifting plate design is reliable, and thus the efficiency is high, the drying is uniform, the number of the clean-up materials is little, and the maintenance applicable is easy.
Prev Article: Calcining Kiln/ Horizontal Kiln/ Horizontal Lime Kiln
Next Article: The Spiral Chute