Revolving Screen/ Rotary Screen
Revolving Screen is made by simplified rotary screen or sieve, and it can be continuous screening sieve. It biggest advantage is working smoothly.
Rotary screen comes with hopper, and the lower part of the silo is a fan gate. And the coarse material will be transported by the chute, which is easy to facilitate the process. Through the sieve is high, it is suitable for the screening of sticky materials, and is easy to plug the sieve. So it is widely used in electric power, mining, metallurgy, building materials, chemical industry, coal, sand, gravel and other materials screening and grading.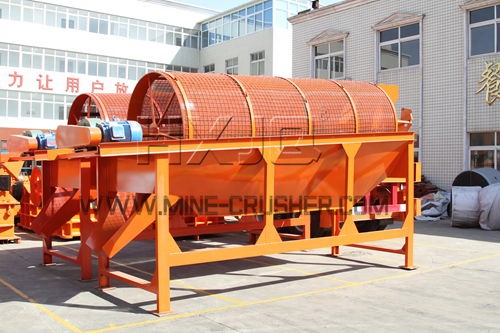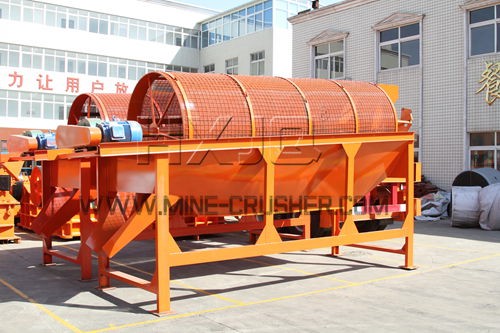 The Features:
1. The adaptability of the materials is wide: rotary screen is widely used in various types of materials screening;2. The way of the feed is simple: according to the site, the discharge port will be designed;3.The screening efficiency is high: The device may be provided with comb screen cleaning agencies;4.The Screening is large and is easy-to-large;5.Their own energy consumption is little;6.The working environment is well;7. The noise is low;8. It has the long life and small amount of maintenance;
9. The maintenance is easy.
The way of installing and maintaining:
First, before installation, we should check the on-site infrastructure and sieve installation diagram;
Second, after the sieve is installed, please adjust the relative position, the first and second damping spring are vertical motor, and the axis shaker axis should be less than 3-5mm, then the motor bracket and spring base are strengthened with the embedded steel.
Prev Article: Breaker Machine/Mining Crusher
Next Article: The Spiral Classifier/ The Classifier/ The Rotary Classifier