Influence of Bearing on Cement Calcining Kiln
In actual production, new cement making production line achieves good effect on environmental protection, which provides a new mode for the terminal treatment of urban sludge and broadens road for the promotion of urban environment optimization and circular economy development.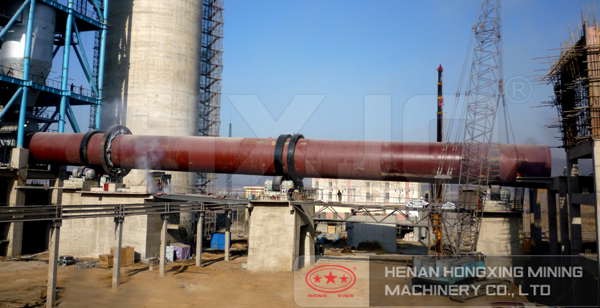 In our daily work, the key equipment cement rotary kiln is bearing system, once this equipment loses efficacy, the calcination process of calcinating rotary kiln will be severely affected, so we need to find out the main reasons from the perspective of fundamental to increase service lives of structure and bearing system, which is the most effective measure to improve economic efficiency of enterprises.
A series of phenomenons happened within roller ring of cement rotary kiln such as chip off-falling, spalling even fatigue cracking are all caused by the failure of bearing system, which may cause a variety of mechanical accidents and safety production problems in cement rotary kiln equipment.
In terms of the above failure of cement rotary kiln, Hongxing conducts a series of production experiment and exploration work to come up with effective measures so as to avoid bearing failure and relieve loss caused by bearing system fails. We believe that with the development of social economic and technology, this problem will be overcame soon.
Prev Article: How To Determine The Faults of Rotary Dryer
Next Article: Promoting Competitiveness of Crusher Breaker by Informationization