Key Points of Operation and Maintenance of Stone Crusher
1. Before starting a stone crusher, carry comprehensive check on it, and the main content is list below:
(1) As for the newly installed stone crusher that has not been tried, before starting it, let it run for 2~3r with hand or crane to avoid collision accident.
(2) Cone crusher is not allowed to be started with load, for this reason, check whether there is ore or iron ore inside the crushing chamber.
(3) Check the width of the discharging mouth. If it does not conform to the requirement, first adjust it before starting the machine.
(4) Check whether the electric interlocking device and audible signal are normal.
(5) Check the level and temperature of the oil inside the oil box; if the oil temperature is below 20℃, heat it with a heater when starting it.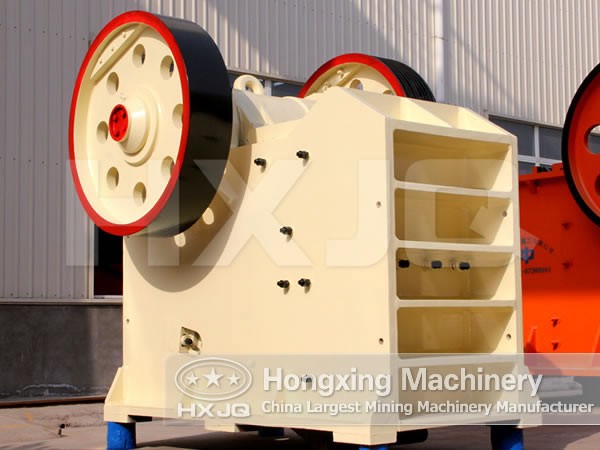 2. After the check and examination, if there are no questions, start the stone crushing plant according to the order stipulated in the operation manual. After the oil temperature, oil pressure and the pressure of the cooling water reach the stipulated value and the oil pump runs for 3~5min, start the crusher and starting material feeding.
3. The check in the running process
(1) The material feeding must be even, and the granularity should conform to the requirement generally be smaller than 80% of the feeding size.
(2) Non-crushable materials are not allowed to go into the crushing chamber to prevent them from damaging the spare parts of the equipment.
(3) Regularly check the oil amount and oil temperature of the lubrication system. The temperature of the return oil should not exceed 60℃.
(4) Check the drainage condition of water seal and dust tight; if there is no water supply, the crusher is not allowed to run.
(5) Check whether the pipe of the water cooling system is smooth and the water amount and temperature.
(6) Pay attention to checking the oil temperature of the locking oil cylinder and the machine can only run when the adjusting ring is in the tightly locking state.
(7) Regularly check the abrasion condition of the lining boards and the fastening condition of the spare parts. If some parts are loose or seriously abraded or fall off, immediately fasten it or timely change it.
(8) Regularly check the product granularity and timely adjust it if the product granularity exceeds the stipulation.
4. Stop the machine according to the stopping order of the stipulation. When the indoor temperature is below 0℃, drain the water in the water seal and the cooing pipe to avoid frost damage.
Prev Article: Why Should You Choose Hammer Crusher for Limestone Crushing?
Next Article: How Can Realize Energy Conservation for Lime Rotary Kiln?