The Rapid Development and Cleaning Problems of Spiral Conveyor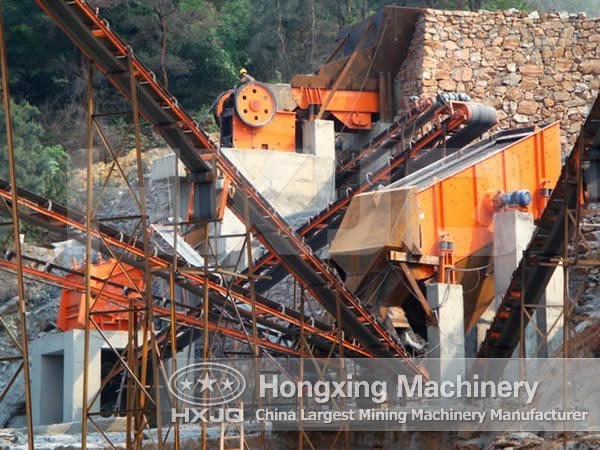 The rapid development of conveying equipment pushes other related industries forward, for example, mining machinery equipment, construction industry, etc. The spiral conveyor is mainly composed of three parts, namely conveyor body, feeding and discharging mouth and driving device. The spiral plate of spiral conveyor mainly has three forms like solid spiral surface, belt type spiral surface and leaf type spiral surface, among which the last one type is seldom used and it is mainly used to convey materials with high viscosity and compressibility. This type spiral surface can finish mixing and stirring functions of materials at the same time of conveying materials.
The spiral conveyor is mainly used to convey power, granular and small block materials like coal powder, sodium carbonate, renewable rubber powder, zinc oxide, calcium carbonate and small coal block.
The spiral conveyor has features like unique structure, convenient maintenance, advanced technology, small cross section, good sealing, safe operation, which brings convenience to materials feeding and discharging during production. The middle hanger bearing adopts two structures: rolling type and sliding type. Both structures are equipped with dust proofing and sealing device. We should keep the conveying belt out of impurities in order to ensure its normal working.
After the materials enter into carrier roller, the radial load and axial load of bearing seat is increased, which will quicken the bearing abrasion and even cause its stopping and scrap. If some viscous materials stick on the bearing, the conveying belt abrasion will increase. if the viscous materials stick on cylinder, its adhesive force will be larger and causes deviation of conveyor belt and too much abrasion. If we clean the attachment on cylinder tail by manpower during functioning, it is very dangerous. So the conveyor cleaner is very necessary for it.
The advantages of Hongxing spiral conveyor are: big conveying capacity, high speed, long service life, low energy consumption, intelligent development, flexible delivery methods, etc.
Prev Article: The Correct Developmental Way of Sand Production Line Industry
Next Article: The Structure of Hongxing Belt Conveyor