Ore Beneficiation
The Developing Trend of Beneficiation Methods.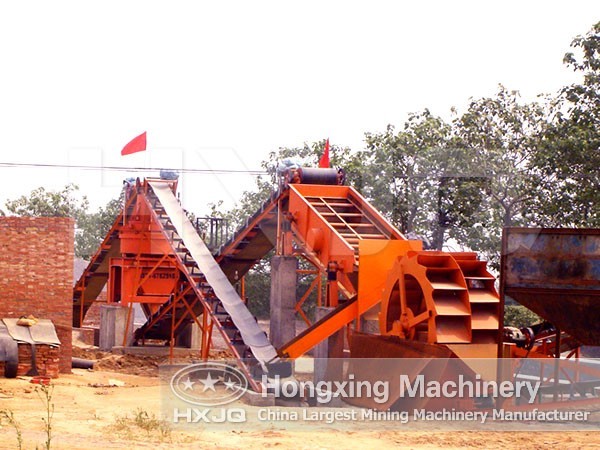 In recent years, the crushing engineering equipment plays an important role in the beneficiation and the production process of mineral processing. The main developing features of crushing engineering equipment are as follows.
1. With the continuous optimized development of international famous brand equipment, the new developing direction of crushing engineering equipment is to adopt the new design ideas, introduce the modern science and technology and develop towards upsizing.
2. The development of comminution theory and experimental technology
The new science and technology such as catastrophe theory, fractal theory, discrete theory, etc was introduced to the research of comminution theory. And the comminution experimental technology tends to use small-scale laboratory tests and computer simulations to replace the semi-industry tests.
3. The material layer crushing principle has great influence on the research and development of crushing engineering equipment. This principle has been universally accepted in the research of new equipment and the transformation of old equipment.
4. Because the key to realize the more crushing and less grinding is to reduce the final crushing product size (also known as grinding material particle size), so in this kind of research and development work, the crushing equipment is more important than the grinding equipment, and the research and development for finely equipment and super finely equipment is the key of the key.
5. In order to realize the more crushing and less grinding, our country introduced more and more international advanced crushing engineering equipments and most of them are large scale equipments.
6. Most of the domestic researching and developing crushing engineering equipments are small and medium equipments, whose developing feature is type diversification. And a small part of the products such as ball mill is developing towards the direction of large scale.
Buying ore dressing equipment depends on the dressing ore. The dressing ore determines the process and the process determines the equipment.
There are lots of beneficiation methods for ore dressing, the selecting sequence is as follows.
First is the magnetic separation, second is the electrostatic separation, third is the gravity separation and the last is the flotation separation.
The reasons for this selecting sequence are as follows.
1. The magnetic separation has the biggest processing ability and the environment for magnetic separation is easy to control.
2. Second is the electrostatic.
3. The mineral processing field for gravity separation needs is too large.
4. The pollution caused by flotation separation is too serious.
Prev Article: Ultrasonic Vibrating Screen
Next Article: China Vibrating Feeder