China Vibrating Feeder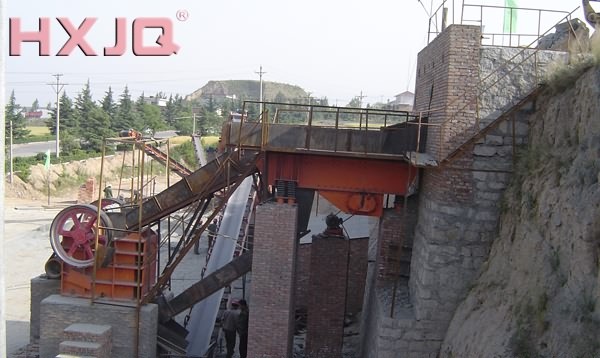 Installation and commissioning
1.In order to feed uniformly and stably during dosing materials of the vibrating feeder and avoid material flowing automatically, the vibrating feeder should be installed horizontally. If it is an ordinary continuous feeding, it allows an installation of 10°downdip. It is also available to install at a 15°downdip when it comes to viscous material and materials with much more moisture.
2.The installed feeder should reserve a 20mm travel clearance, which should be horizontal. The suspension should adopt flexible connection.
3.Before the empty test, all the bolts should be tightened again, especially the anchor bolt of the vibrating motor. After a constant operation of 3 to 5 hours, the bolts should be retightened.
4.During commissioning, the two vibrating motors must rotate in opposite directions, the stability of the current and noise, when something abnormal occurred in it, the machine should stop immediately to cope with it.
5.Lubrication oil should be added into the motor shaft every two months, it should change into one month a time when in the high-temperature season.
The maintenance and requirements of the GZG Type motor vibration feeder
1.Examine the amplitude, current and surface temperature of the vibration motor during the operation of the feeder. It is required that the amplitude should be uniform before and after without shaking around. The current of the vibration motor should be stable, if anything abnormal emerged, one should stop the machine to handle it.
2.The lubrication of the vibration motor shaft is the key point in the normal operation of the entire feeder. 2 #grease molybdenum disulfide should be infused into the shaft during usage regularly, every two months a time, one month a time when in hot season. Overhaul the motor every six months and change inside bearings.
Prev Article: Ore Beneficiation
Next Article: Raymond Grinder