Raymond Grinder
The raymond mill can not be used immediately after the installation is completed. After debugging, and the completely normal operation of the raymond mill and its peripheral equipment, the raymond mill can be put into production. What aspects about the debugging of the raymond mill? How to debug the raymond mill?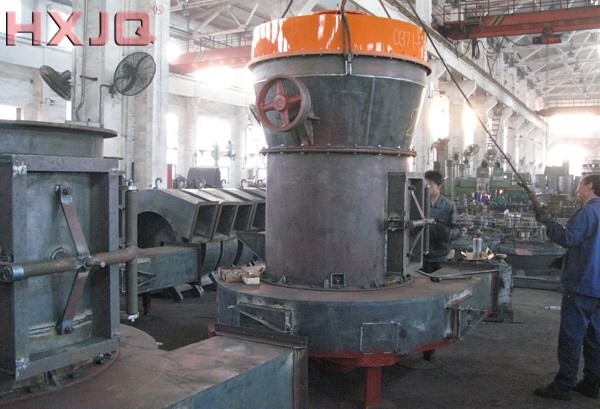 Debugging of the raymond mill
After the installation of the raymond mill, you can begin the trail run until you can confirm that there is no stuck phenomenon by manual turning. The trial run should be carried out by idle load for 2-4h and the load test should be 5-6h.
1. Idle load test
The idle load test should be carried out in the case of non-feeding. You must meet the following requirements:
When you begin the electrical interlock system trial run, you should start the program. The starting and stopping should meet the design requirements of the electrical interlock system.
(2) All fasteners should be solid and reliable without loosening.
(3) The flywheel should smoothly rotate.
(4) The temperature rise of the bearing should not exceed 30 ℃.
(5) The lubrication of the bearing should be normal without leakage.
2. Load test
The load test should be carried out after the idle test is confirmed as normal. The load test should meet the following requirements except it should meet the requirements of the idle test.
(1) There should not be obvious vibration or abnormal noise. If these abnormal phenomena appear, you must stop the trail run immediately to identify the cause, eliminate the faults and re-test.
(2) The feeding position should be correct and the discharge should be normal. The product size and output must meet the requirements.
Prev Article: China Vibrating Feeder
Next Article: The influence of drought on mining machinery industry