The influence of drought on mining machinery industry
Since the autumn of 2009, the drought, said to be the worst in a century, broke out in the provinces and cities of southwest China, which had brought serious influence to the local life and economy. The lives of local residents were in an emergency! The industrial production was in an emergency! The agricultural was in an emergency! The ecological environment was in an emergency! Water conservation-we have been pushing the rules for many years, and it cannot be ignored. The water is equally important in the mining industry. There is no water, the ore cannot be exploited. The mining industry was also in an emergency! It should be alarm bells ringing.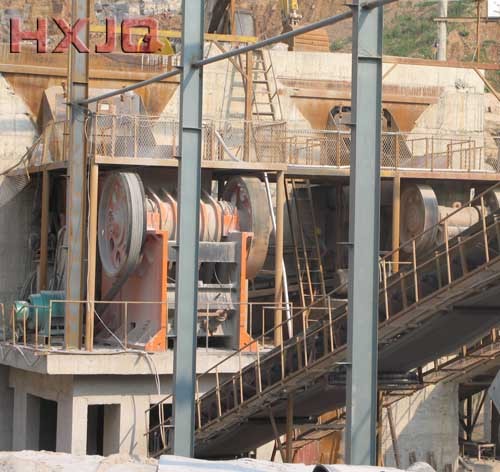 The southwest region is rich in mineral resources, such as rare earth minerals, non-ferrous metals and non-metallic minerals. Especially, the Yunnan Province is known as "kingdom of non-ferrous metal". This serious drought for six months made power and coal supply continue to be tight. There had been widespread power shortages and even blackouts in some provinces and cities. Some small and medium-sized mining enterprises were forced to suspend.
Water is the source of life, and it is also an indispensable resource for ore beneficiation and smelting. Someone had predicted that the third world war will be the competition for water. Regardless of this sentence is true or not, more and more facts have proved that it is the time to save water and protect water resources.
Developing sustainable mining is very urgent. Sustainable development has been the precursor concept in the international mining industry. Mineral resources are an important material foundation for the human society. With the rapid development of economic construction, the demands of mineral resources will increase quickly. However, the mineral development has brought serious ecological destruction, which has restricted the development of mining industry. The mine enterprises must take sustainable development. It will promote the development of high quality and environmental-friendly ore beneficiation equipments.
Henan Hongxing Mining Machinery Co., LTD is a professional manufacture of eco-friendly mining machinery, which is strongly commended by the Henan Province Environmental Protection Bureau, and wins a number of awards. In nowadays, we must pay attention to the protection of environment to make our planet more beautiful.
Prev Article: Raymond Grinder
Next Article: China Sand Washer