The Existing Problems in The Development of Double Roll Crusher
As the double roller crusher has developed until today, the technology has already become mature. The Roller Crusher has created the energy-saving conditions, and brought high efficiency for the building materials, coal, chemical and mineral processing industries.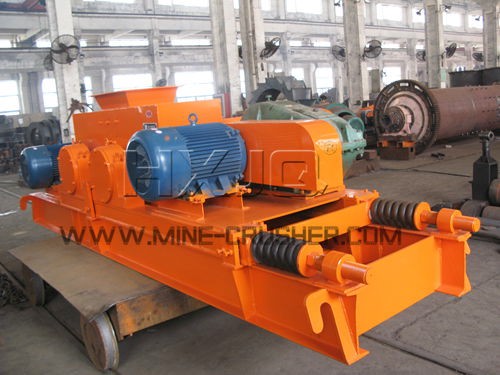 However, with the increasing application, the problems of roll crusher come out. They are as follows:
1. In the industries, the low-level roll crusher is repeated too much, the large and small are common. And the adaptability is not strong. Most domestic manufacturers are small-scale and most of the production equipment are same, and they has weak competitiveness in the market. If they come across the changes of the market demand, they can not transit timely, which can be easily eliminated by the market.
2. The development of the roll crusher is a complicated systematic project, you need to have a strong technology, surgery force, sophisticated production process, and many other requirements; and our investment in this area is little. And the proportion of the industry production and basic research funding are imbalanced. The production manufacturers just care about the immediate benefits and they are unwilling to invest the funds for basic research. It can be said that the weak R & D and the funding shortage cause the low technical content. And they cannot compete with the foreign products and can only rely on low prices to maintain its competitiveness in the market. So they cannot occupy the city for a long time.
Prev Article: The Challenge of The Machinery Company Facing
Next Article: How To Solve The Problem About The Dryer