The Importance of Hongxing Crusher in the Production of Sand Aggregate
Sand materials are indispensable in the construction of such projects as highway, bridge, tunnel and water conservancy project and the property of sand aggregates determines the using performance, durability and firmness of the construction. The development of sand aggregate can promote the development of the structural design and construction technology, and at the same time, the requirement for the production equipment of sand aggregate is also increasing.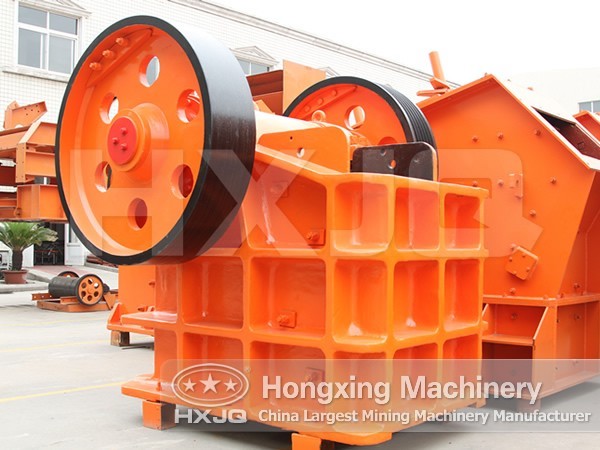 Sand materials are artificially mined or crushed rocks and natural sand. Nowadays, with the increase of the construction efforts and the decrease of natural sand, artificial sand becomes more and more favored by the market.
Artificial sand is produced through the crushing of a series of crushing machines. According to the survey, the series crushers produced by Henan Hongxing Mining Machinery Co., Ltd. include first-level crusher, second-level crusher and tertiary crusher, and after crushed by these crushers, the rocks can be directly used in the construction of road.
The advancement of material science can provide excellent materials for the construction project, and the development of project construction will definitely promote the development of material science. The strong market demands will promote the development of crushing machines and the relevant equipment, and as a professional and the large production and export base of mining machines in China, Hongxing Machinery will certainly undertake the responsibility of promoting the production of building sand aggregate.
Prev Article: Hongxing Wins a Place in Mining Industry with its Powerful Strength
Next Article: Hongxing Machinery Offers Low-priced Quality Fittings of Raymond Mill