Mobile Crusher Realizes the Highest Value of Garbage Disposal
Mobile crusher can be used not only in stone crushing industry, but for dispose and recycle construction solid waste, so that it has very wide application ranges, which is incomparable as for other machines. As green type mobile crusher has stable operation, it can not only crush the construction waste and realize the highest value of sand aggregate recycling, but provide new types of construction raw materials.
The reason why mobile crusher is popular is self-evident, as it can not only be independently used in construction waste disposal, but carry out production with sand maker, which not only increases the economic benefits, but saves a lot of labor costs. As the mobile crusher can provide personalized service according to the customers' need, choosing the equipment according to the material types to be processed and the output requirement becomes the key. Hongxing Machinery can provide the customers with more flexible technical configuration.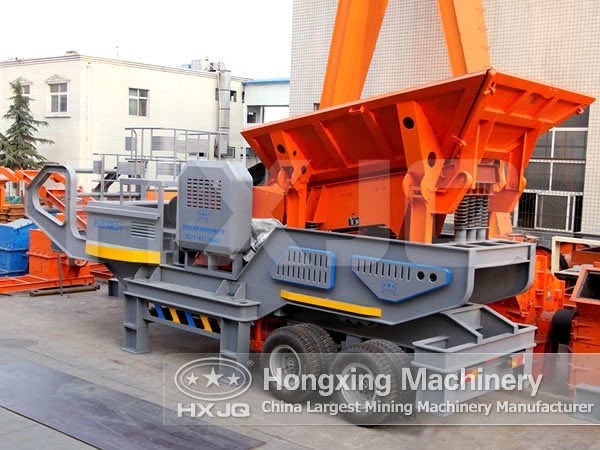 Then how on earth the building trash disposal equipment turns the waste into resources? After the construction waste such as brick, tile, stone, concrete and waste rebar crushed by mobile crushing station, the construction waste can be turned into regenerated stone materials which can be used for reinforcing the foundation, configuring the concrete and cushion ply. Mobile crusher can realize the highest value of the construction waste disposal, and the amazing effect can really realize the concept of turning waste into treasure.
The crusher mobile produced by Hongxing Machinery has many advantages such as stable working condition, reliable performance, convenient maintenance and high production efficiency. After many years of innovation and development, Hongxing Machinery has made Hongxing brand mobile crusher maintain advanced level and leading technology position of construction disposal in the international market. In addition, Hongxing Machinery also develops HC series of impact crusher with the function of stone reshaping and this machine stands out in the domestic and international crusher industry.
Prev Article: What Should You Note When Running Roll Crusher?
Next Article: Why Should You Choose Hammer Crusher for Limestone Crushing?