Mobile Crushing Station Makes a Better City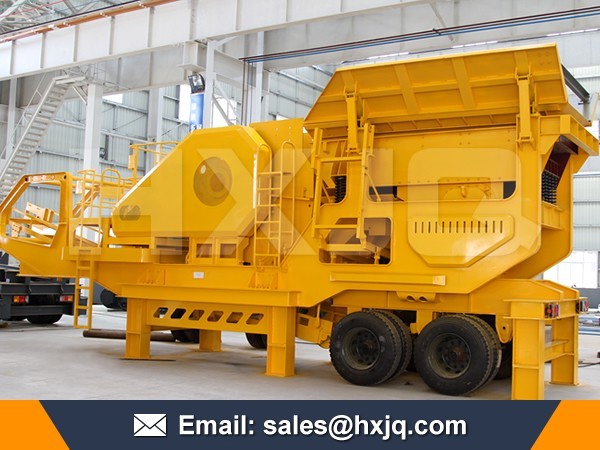 In our country, the construction industry is the pillar industry of national economy in China. There are about 5.6 trillion Yuan fixed assets that is accomplished by the construction industry in China's GDP, and the country's construction investment each year is about 2.3 trillion Yuan, accounting for around 20% of GDP.
China produces 500 - 600 tons of construction waste in every ten thousand m2 building construction. According to this speed, there are more than 40 million tons of construction wastes each year.
Compared to the United States, Japan and some European countries, our country construction garbage recycling is relatively backward; of course, it also illustrates the good prospect of construction waste recycling industry in China.
There are many ways to recycle the construction waste, and here we introduce some of them:
1.To be the subgrade material.
2. Production of recycled coarse aggregate.
3. Production of reclaimed sand (fine aggregate).
4. Production of environmentally friendly bricks, like hollow bricks or block bricks
The composition of construction waste is complicated, including hydraulic concrete, concrete block, brick, wood, plastic and small steel bar etc. Hongxing rubber-tyred mobile crushing plant contains on-board jaw crusher, on-board cone crusher and on-board impact crusher etc, suitable for big-scale construction waste recycling. It can move forward at any time, reducing the transportation costs greatly.
Hongxing Machinery also produces high-efficiency sand making equipment and high-pressure milling equipment etc, specializing in the design of sand production line. It has a thorough research in recycled waste residue and recycled coarse aggregate, reclaimed sand, renewable powder, renewable and environmentally friendly bricks, and can achieve construction garbage recycling comprehensively.
Hongxing Machinery has a popular garbage disposal mode, namely 'less investment for the government, efficiency for the enterprise, improvement in environment and recycling of the construction waste' which is expanded to the whole country, realizing a virtuous circle 'building materials - building waste - renewable building materials'.
Prev Article: The Deviation of Belt Conveyor and Its Treatment
Next Article: The Magic Code of Ore Beneficiation Equipment's Development