Mobile Crusher is a Partner of Stone Crusher
Mobile crushing station is a kind of crushing equipment which cannot only be used independently, but also can be configured flexibly according to customer requirements of materials. It can meet various mobile crushing, screening and other needs in many working sites of worse working environment, which is the new kind of crushing equipment developed by our company.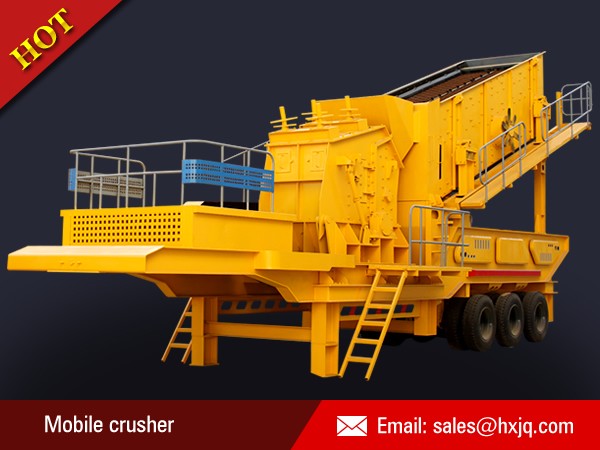 The mobile crusher developed by Hongxing Machinery is a kind of mobile crushing and screening plant which is driven by the full hydraulic pressure and walking with the chassis. It has high performance, high reliability and beautiful appearance, which has reached the international level of similar products. Hongxing mobile crusher is widely applied to the crushing, screening and other operations for the construction of bridges and roads, buildings, metallurgy, energy, and other departments. It is a new kind of mobile crusher with the combination of the advantages of the most advanced and stable mobile crushers in the world. Hongxing mobile crushing plant is more suitable for harsh quarry and mining fields, and more conducive to foreign railway and mining industry, stone crushing and other construction projects, which can be considered as a partner of stone crusher.
Hongxing mobile crusher has reasonable price, top quality and thoughtful services. In addition to the crawler type mobile crusher, we also have rubber–tyred mobile crushing station. If you are interested, please leave us a message, we will answer you as quickly as we can!
Prev Article: Classifier Makes Great Contributions to the Ecological Balance
Next Article: Three Discharging Methods of Drying Machine