Rotary Kiln is the Leader in Environmental Protection Industry
Rotary kiln belongs to building material equipment, which is widely applied in building material, metallurgy, chemical industry, environmental protection industry and other sectors. In the production process, it is mainly used for the calcination, drying and dehydration of materials. The kiln can bear high temperature of above 1000 degree, and inside the kiln, it is laid in refractory equipment (refractory bricks). The performance and operation of rotary kiln determines the production, product quality, yield and cost of the enterprise to a large extent, which also helps the enterprise to improve the quality of product as well as the production efficiency.In the production process, it is mainly used for the calcination, drying and dehydration of materials.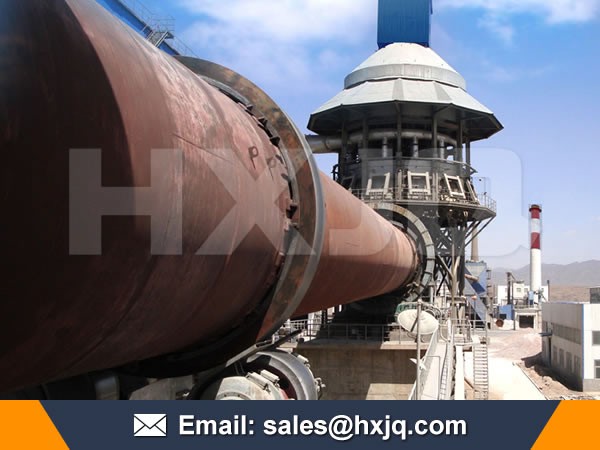 The working process of rotary kiln can be divided into three stages: drying, heating and roasting. The use of high temperature calcination rotary kiln for the city garbage treatment can effectively prevent the production of harmful substance after the heating, drying and roasting phases. The heat is the decomposition of toxic substances in the high-temperature incineration. It produces waste slag containing the chemical composition and the cement raw materials in the clays, through the calculation of mix, in does not affect the quality of cement clinker and yield under the condition of city garbage. The burning out of the slag can be partly or fully can used in the manufacture of cement. When compared with the other approaches, it saves the investment and operating costs, so as to increase working efficiency, which not only saves resources and energy for the manufacturers, but also protect the environment of cities.
The scientific and reasonable research of energy recovery system not only brings good economic benefits, but also can reduce the pollution of the environment. The use of rotary kiln to treat city garbage is an effective solution to the future life of garbage treatment method, which has broad market prospects. The rotary kiln produced by our company is mainly composed of thrust wheel, tire and shell. The kiln shell is the main part of rotary kiln, which directly influenced the service life, operation efficiency and heat efficiency of rotary kiln. Our company has taken the leading position in service life, energy consumption and production efficiency produces of rotary kiln when compared with the same specifications.
Prev Article: The Repair and Maintenance Tips of Hydraulic Cone Crusher
Next Article: How to Select the Bearing of Roll Crusher?