Hongxing Hammer Crusher Has Huge Market Potential
In recent years, due to the rapid development of building industry, the demand of sand and gravel aggregates also increases year by year. Looking through the development of the market, the overall demand for crusher equipment is in a rising trend. In the future, the development of crushing equipment will face a good development momentum; therefore, the appearance of Hongxing hammer crusher will fill the demand gap of crushing equipment.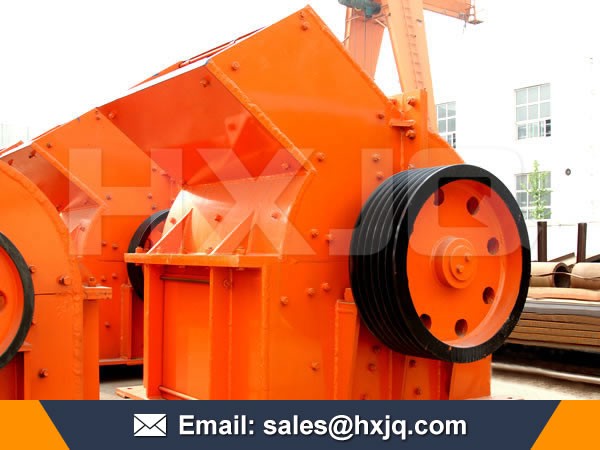 Hammer crusher is suitable for crushing various kinds of brittle ores with less than 150MPa compressive strength, such as limestone, shale, coal, gypsum, argillaceous siltstone and limestone and clay mixture. Once launched, the hammer crusher has been generally welcomed by the large cement plants. The unique advantage of hammer crusher is that it can crush large ore into the required granularity, in order to replace the traditional secondary crushing, thus simplifying the process, saves the production cost for the customer. Various advantages make the hammer crusher win the excellent reputation in the market. Hammer crusher is suitable for crushing limestone (marl) mixture and clayey, which also can be used for coal crushing. Hammer crusher is mainly used in cement production process, large sand aggregate production and other projects, which has wear-resistant parts and the most advanced technology. We are the real big brands with quality guarantee.
As experts analyze, for investors, the future crusher equipment in the international market is optimistic about the direction of the future, and the crushing machine will also develop in the green environmental protection, energy saving and high efficiency in the trend. Later, crushing machine industry in China will usher in a major development tide. The hammer crusher produced by Hongxing Machinery has many types, for example heavy hammer crusher, ring hammer crusher and so on. Hongxing hammer crusher has advanced structure, reliable quality and preferential price. Please chat with us online to get our latest quotation.
Prev Article: Intelligence Becomes the Development Trend of Cone Crusher
Next Article: The Role of Sludge Dryer in Resource Saving Aspect