The Role of Sludge Dryer in Resource Saving Aspect
Sludge dryer is mainly used for the dehydrating and drying of sludge, so that the water content and volume of sludge can be reduced. Sludge drying machine has the advantages of simple structure, safe and reliable use. The sludge drying machine price is relatively low, but it does not have any influence on its quality. During the production process of sludge drying machine, it is still showing its strong vitality. Good quality sludge drying machine has the advantages of simple structure, simple modeling, long service life, strong durability, security and stability, convenient repair and maintenance as well as other advantages.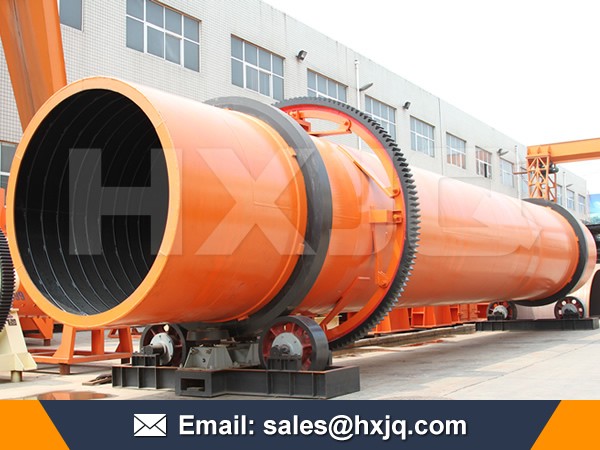 At present, the market mainstream sludge drying machine mainly comprises a rotary body, lifting plate, a transmission device, a supporting device , a sealing ring and other components, which has the advantages of reasonable structure, sophisticated production process, high yield, low energy consumption, easy operation, etc. The high energy consumption problem of sludge drying machine has become more and more concerned by customers in the world. In the developed countries in Europe and America, sludge drying machine has achieved a major breakthrough in environmental protection and energy saving aspects. Sludge drying machine in Japan and other advanced countries; it adopts the design and manufacture with axial inlet air circulation system and automatic speed regulating system. The new intelligent type sludge drying machine has got rapid promotion and popularization. This is also the future development trend of sludge drying machine.
The design of sludge dryer is in the pursuit of simple and reliable, it is also in the design concept of environment protection. Sludge dryer in the long-term development process has been gradually extended from all types, which has better adaptation to different occasions to turn material resources to good account under the environment, energy conservation and environmental protection. The advantages and disadvantages of sludge drying machine are obvious, in the purchase process, consumers must carefully select, so as to choose the most suitable categories for your own. Hongxing Machinery is a professional sludge drying machine manufacturer in China, and there are many types of sludge dryers for sale. Our website provides sludge dryer price, models and pictures. Welcome friends from all over the world to visit our company. We are always here waiting for your consultation.
Prev Article: Hongxing Hammer Crusher Has Huge Market Potential
Next Article: Sand Maker Occupies Market with Continuous Innovation