mobile construction station
The mobile crusher is also called mobile crusher plant or the mobile construction station, which is mobile crushing equipment. Depending on the requirements of crushing process, it can be composed into "breaking first, and screening second" or "screening first, and breaking second". The mobile construction station has course crushing, medium crushing and fine crushing types. According to the actual needs, it can also be combined into two stages of course crushing and fine crushing processes or three stages of course crushing, medium crushing and fine crushing processes, which has a high flexibility, therefore, it is widely used in railway, highway construction, water conservancy and metallurgy industries. Because of the small crushing venues, in accordance with the types of raw materials for processing, the different requirements of finished materials, the mobile construction station is more suitable for processing and crushing the constructive wastes.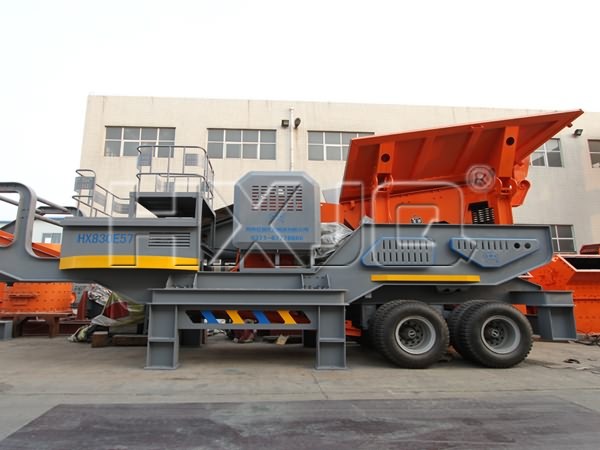 The mobile construction station has many advantages like grade ability, light weight, small volume, saving energy, convenient transportation, no damage to road, a wide applying range and being suitable in narrow workplace. In addition, it is equipped with a multi-functional case with the supplied power group - optimized design.
Because the mobile construction station has such a high superiority, through continuous research and development of professors, many other types of mobile crushing equipment is also developed. The most commonly seen models in our daily life are mobile Jaw crusher, mobile impact crusher, mobile crusher counterattack, the vertical mobile composite crusher, mobile cone crusher, tyre mobile crusher and mobile construction wastes crusher. Each model corresponds to different performance, so when purchasing mobile crushers, users should find a formal manufacturer and buy suitable crushers according to their actual needs and the recommendation of professionals.
Prev Article: gyratory cone crusher
Next Article: The usage of spiral chute separator