The Application of While Cast Iron in Ball Mills
Common white cast iron is the white iron without special alloying element, and this type of cast iron has easy production and low cost, making it widely used in general wear-resistant spare parts. This type of cast iron ahs high carbon and low silicon and high hardness, and its texture is cementite and pearlite. However, as the cementite is distributed in net shape, its brittleness is high.
The common white cast iron is the antifriction cast iron with the simplest and most convenient production. Besides applied in plough firelight, it can also be used in grinding balls of small-sized ball mills, the shot of cleaning equipment.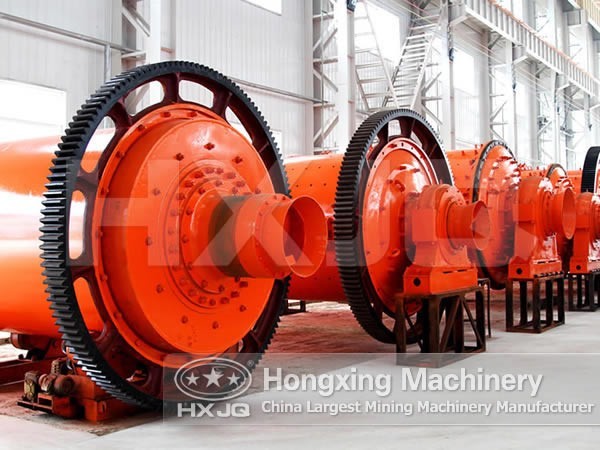 The lining board and grinding balls of ball mill are the abrasion spare parts which are commonly made of alloy anti-wear white cast iron. The materials to be ground include metal ores, coal, refractory and cement. When grinding these materials, there are various environment conditions, such as wet and dry abrasive materials, corrosion and impact fatigue. The environmental conditions all have one common requirement: the wear-resistant pieces should have sufficient anti-wear property and crushing resistance.
On the condition of dry grinding abrasion, high and medium alloy white cast iron has high superiority as the abrasion ratio of forged steel and non-alloy white cast iron is much higher than that of alloy white cast iron, making it much economical.
Besides, white cast antifriction iron is also used in blade, sheath, lining boards of the slurry pump, lining iron of the spiral classifier and the hammers of the crusher machine.
Prev Article: How Can Realize Energy Conservation for Lime Rotary Kiln?
Next Article: The uniqueness Owned by Hongxing Crawler-type Mobile Jaw Crusher